Lady Kalida is a real cruel mistress! Her slaves have no chance!
She abuses this stupid slave in different kind of ways.
She uses a big strapon and a light bulb to widen his tight asshole!
But she also uses it to fuck herself – and let some shit out!
The shit covered strapon is forced into the mouth of the helpless slave.
He has to eat lot of shit and he cannot escape her… poor guy!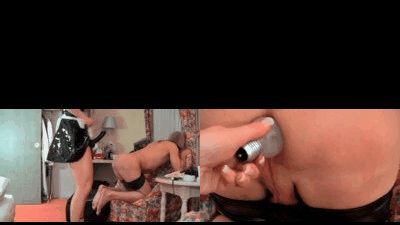 Get her new hot shitting clip – NOW!
And here you can find the Top 3 clips of this nasty scat dominatrix!

The Human Toilet – attached
Do you ever wanted to know what a perfect human toilet needs to be? Here is the answer!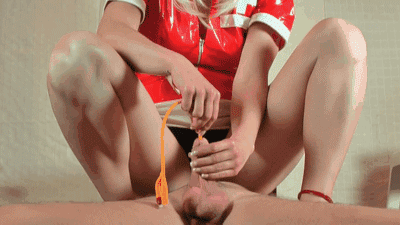 Human Toilet – clogged
The human toilet is clogged – let's open it again – with the correct equipment!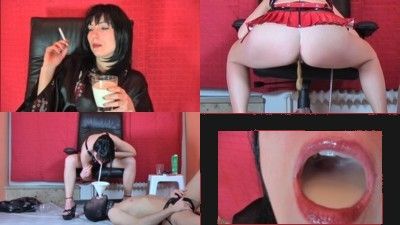 In a milky way
First she drinks milk – and then she gives it all to the slave – with something special added of course…!